keyboard_arrow_right
Here at BannerKwik, we produce high-quality vehicle and van graphics in Glasgow and the surrounding areas. Vehicle Graphics are the most effective advertising method to demonstrate your business products and services on the go and on roads, motorways, car parks, shows and exhibitions
Vehicle & Van Graphics
Graphic Design – Logo Design Service – High Resolution Print – Best Value 
20% Discount For Print Ready Artwork
BannerKwik Vehicle graphic services include car signwriting, van sign writing, coach sign writing, minibus signwriting and vehicle branding. Furthermore, we can also produce customised vehicle graphics based on your specific requirements and preferences. Including vehicle wraps in Glasgow.
If you're looking to find out more about vehicle and van graphics in Glasgow from BannerKwik, call us directly on 0141 778 7627 or use our simple online contact form to get in touch with our team. We're happy to provide FREE quotations on request and there are never any hidden costs!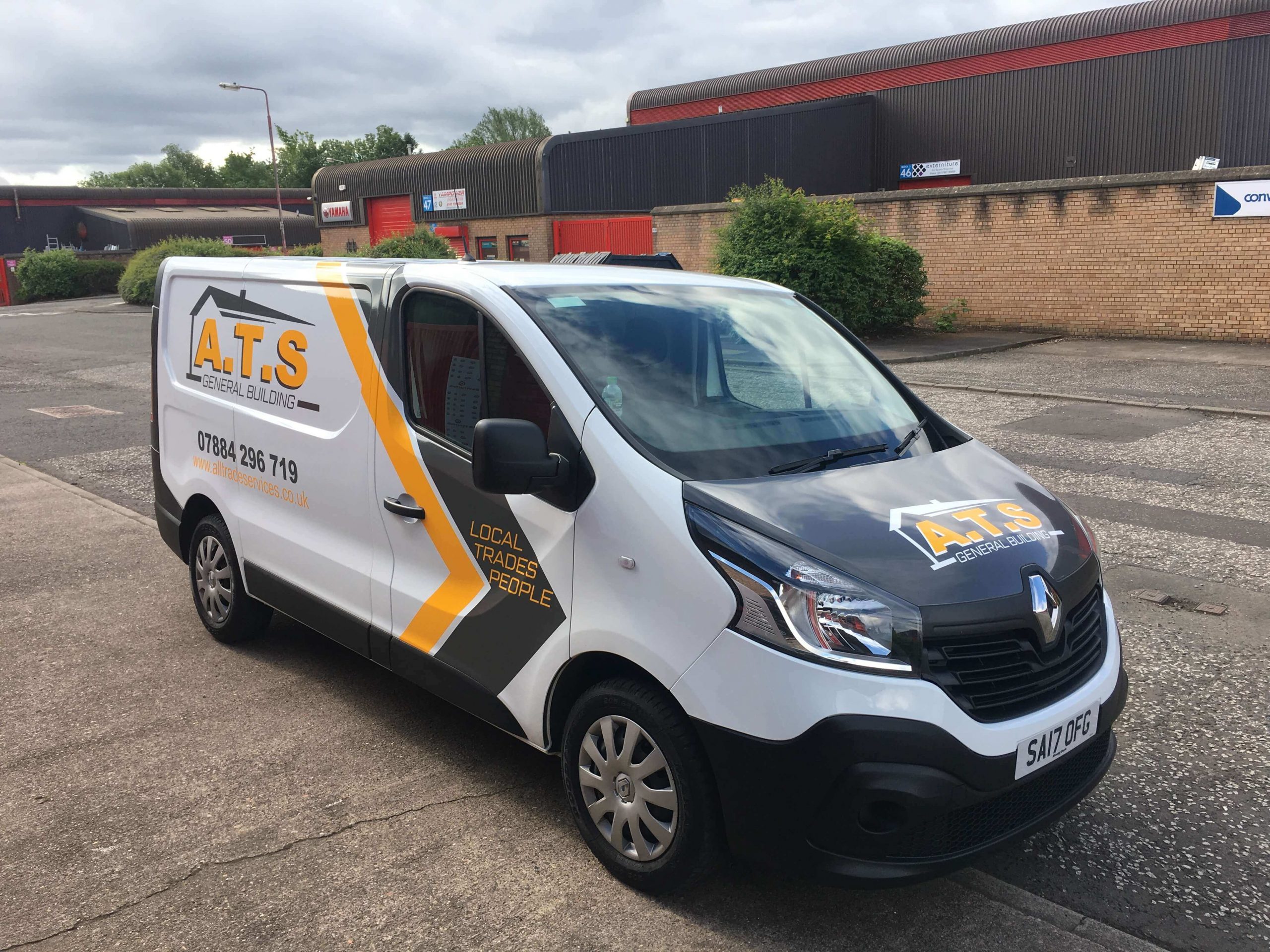 BannerKwik matches all your business needs for signage, print and design. From car signwriting to van signage in Glasgow. Our team of designers and highly skilled professionals are able to effectively enhance your business with stylish graphic services including:
Graphic design

High resolution print

Durable colour printing operating latest digital technology

Create your own design or we design your unique artworks

Flexibility on order quantities

A competitive price guaranteed

Unbeatable quality

Fast turnarounds 

Discounts on large orders. The larger the order, the larger the discount
Whether you are a small or large company, we can help you through the process.  We offer printing services, sign services and design services from concept to completion for commercial businesses and individuals.  BannerKwik vehicle graphic services will deliver the best possible results for your business.
The Power Of Vehicle & Van Graphics
There are many reasons why vehicle and van graphics should be at the top of your priority list for your business.  This effective type of advertising spreads just like word of mouth and it's likely you may be underestimating the power of vehicle and van graphics for your business.  Vehicle graphics enable you to brand your business everywhere you go and spread key messages that you want to share.
The power of this type of advertising is that you won't need to pay regular investment fees to keep the advertising going.  Unlike renting a space in a newspaper or other traditional types of marketing, your brand will be on your van and on show to the general public 24/7 and wherever you go.  A colourful vehicle wrap will help to grab attention and draw people towards what you do naturally.   In summary, you'll be in charge of your own marketing expenditure and see a significant return on investment through this simple but effective type of advertising.
Vehicle and van graphics can be extremely effective for a range of business.  Just a few of the types of businesses it particularly works well for include:
Tradesmen

Electricians.
Plumbers.

Self-employed.

Party businesses.

And many more!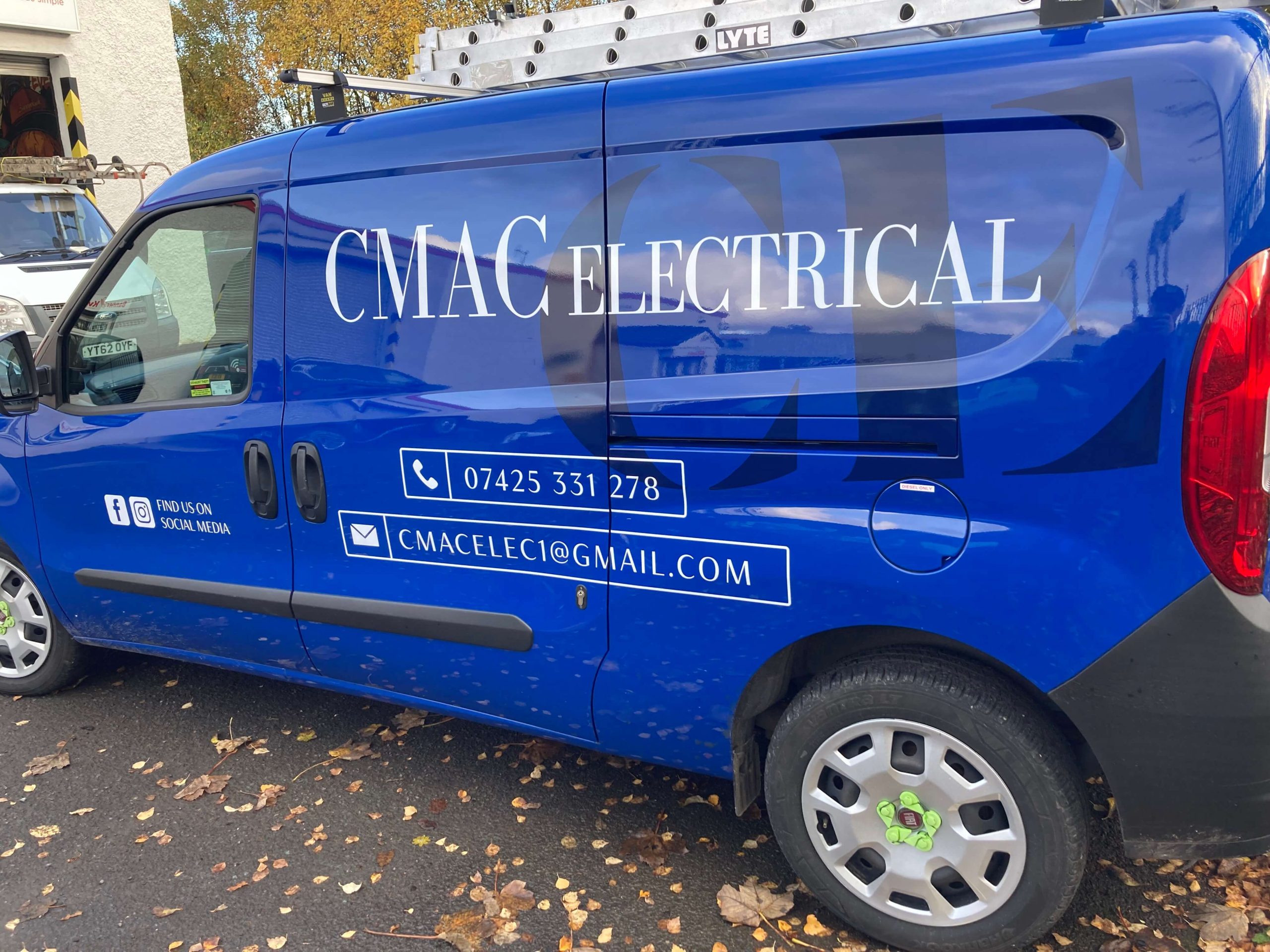 Enquire About Vehicle Graphics
All of our products can be completely customised to your requirements, whether it's matching brand colours or creating custom designs, messages, sizes or shapes.
Just ask!
Car Graphics Glasgow
As well as providing van graphics, we can also provide car graphics.  Our team can create a clear and concise design that catches the eye of people wherever you go.  Our experts can brand your business car to the standards you would expect with the business name, contact number and company logo all clearly visible and looking professional.  Our car wraps are available in any colour to match the branding and style you desire. 
Contact BannerKwik Today
If you're looking for your FREE no-obligation quote for vehicle and van graphics in Glasgow or the surrounding areas, please get in touch with BannerKwik today.  Call us directly to speak to our team urgently or use our simple online contact form and we'll get back to you as soon as possible.