keyboard_arrow_right
keyboard_arrow_right
Flyers & Leaflets Glasgow
BannerKwik designs and produces the best leaflets in Glasgow and across Scotland for a range of different businesses. We are experienced Flyer and Leaflet makers in Glasgow offering same-day and next-day flyer and leaflet printing with all products printed on our high-quality Konika digital press in Glasgow.
All orders requested for same-day printing must be ordered before 1pm on the day and orders will not be printed until payment is made.  It should also be noted that prices are based on print ready artwork supplied! 
Flyers & Leaflets Glasgow
Available options for printing include:
Full Colour 170gsm Gloss A5
Full Colour 170gsm Gloss A6
Single or Double Sided
BannerKwik offers a 'front of house' service, which means that you can speak face-to-face with one of our highly trained graphic designers to ensure that you get great results that exceed expectations. We offer different packages depending on what you need, but each package lets us take your ideas and use them to create a complete and distinct corporate identity or brand image.
We have the skills and the resources to design and print anything that you might need to brand or advertise your business, and we've worked with a wide range of clients ranging from charities to corporate business clients – our designers thrive on new challenges and our diverse client list!
For more information or to discuss individual requirements, please get in touch with our helpful team at BannerKwik today.  You can call today on 0141 778 7627 or use our contact form to leave us your enquiry.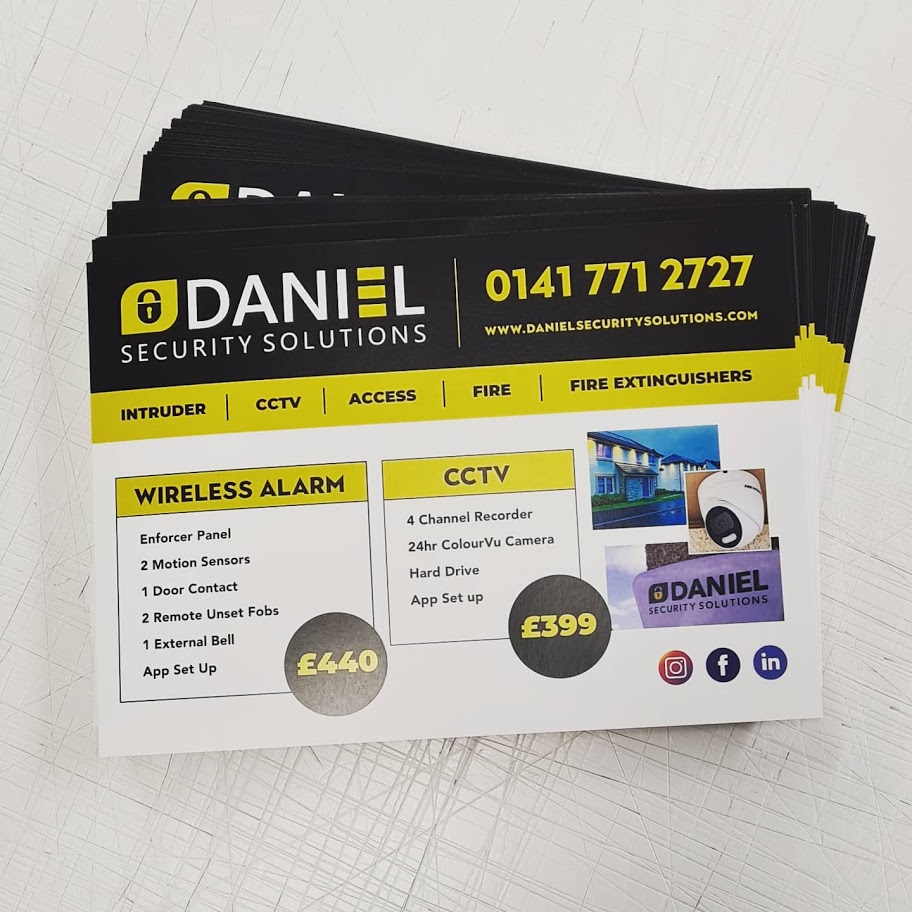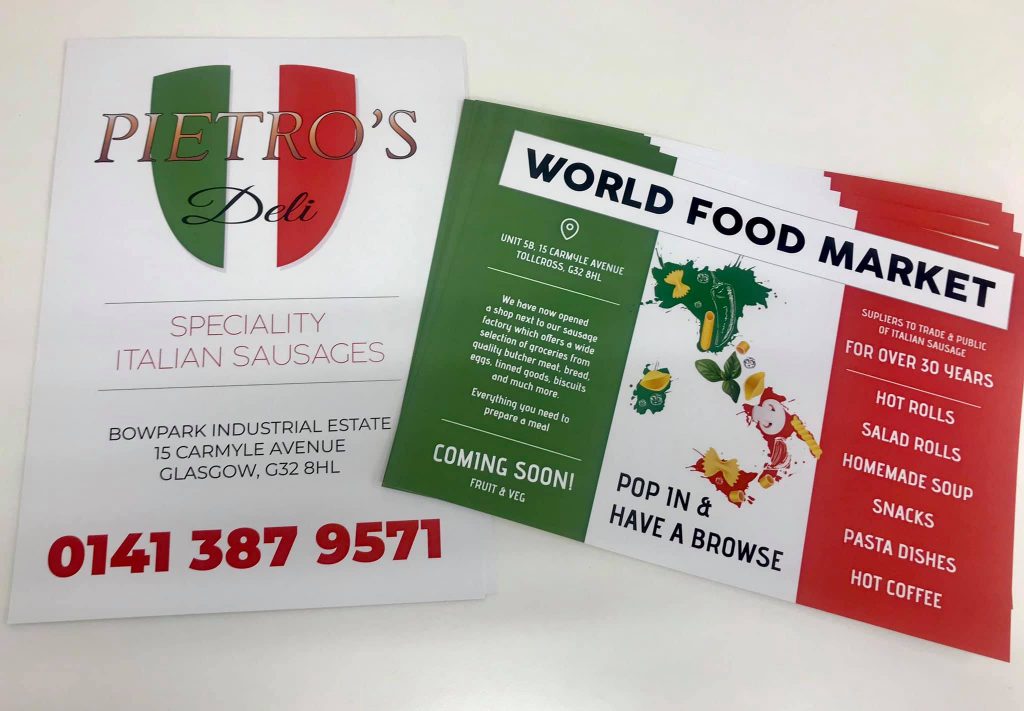 As well as being extremely effective for long-term promotion, they also provide further benefits including:
Great Return On Investment – Flyers produce a fantastic return on investment as they're extremely cost-effective for buying in bulk.  Flyers are significantly cheaper than radio, TV and newspaper advertising.  Furthermore, they can be directly delivered to your main target audience by hand too!

Leaflets Help To Build Relationships – Leaflets are a fantastic way to strike up a conversation with a potential customer or business partner.  The information printed is easy to digest and offers a perfect introduction to your business or up and coming event.

Eye-Catching Styles Available – With leaflets, there is no ''one size fits all'' with a variety of different options available.  Just a few of the different styles we produce at BannerKwik include gate folding, concertina folding and cross folding.  Simply choose the style that reflects your brand the best!
Enquire About Flyer Printing
All of our products can be completely customised to your requirements, whether it's matching brand colours or creating custom designs, messages, sizes or shapes.
Just ask!
Contact BannerKwik Today
All our flyers and leaflets in Glasgow are produced to the highest quality with same-day and next-day delivery available today.  Our full colour in-house printers are top of the range and provide the best results.  Call us today on 0141 778 7627 to discuss your individual requirements or use our simple online contact form to leave us your enquiry and we'll get back to you as soon as we can!