keyboard_arrow_right
Commercial Fleet Graphics
Here at BannerKwik, we design and offer outstanding commercial fleet graphics in Glasgow for a variety of vehicles including vans, trucks and cars.  BannerKwik provides the best creative solutions that harness' the power of vehicles to enhance branding.  Whatever type of graphics and wrapping you're seeking, we're confident that we have the solutions you require.  When it comes to branding, vehicles are often forgotten about.  This is a massive mistake for a business as your vehicle goes everywhere with you and can help expose your brand to thousands of people per day.
Commercial Fleet Graphics
Glasgow
 If you're interested about learning more about commercial fleet graphics and wrapping, call our team today directly on 0141 778 7627 or use our simple online contact form to learn more!
The appearance and branding of your fleet of vehicles can really help to create connotations of professionalism and instil confidence in potential customers.  Here at BannerKwik, we create the bespoke graphics and wrapping for every business we work with.  Just a few of the types of businesses we've worked with include:
Plumbers.

Electricians.

Car Hire Companies.

Drainage Contractors

And Many More!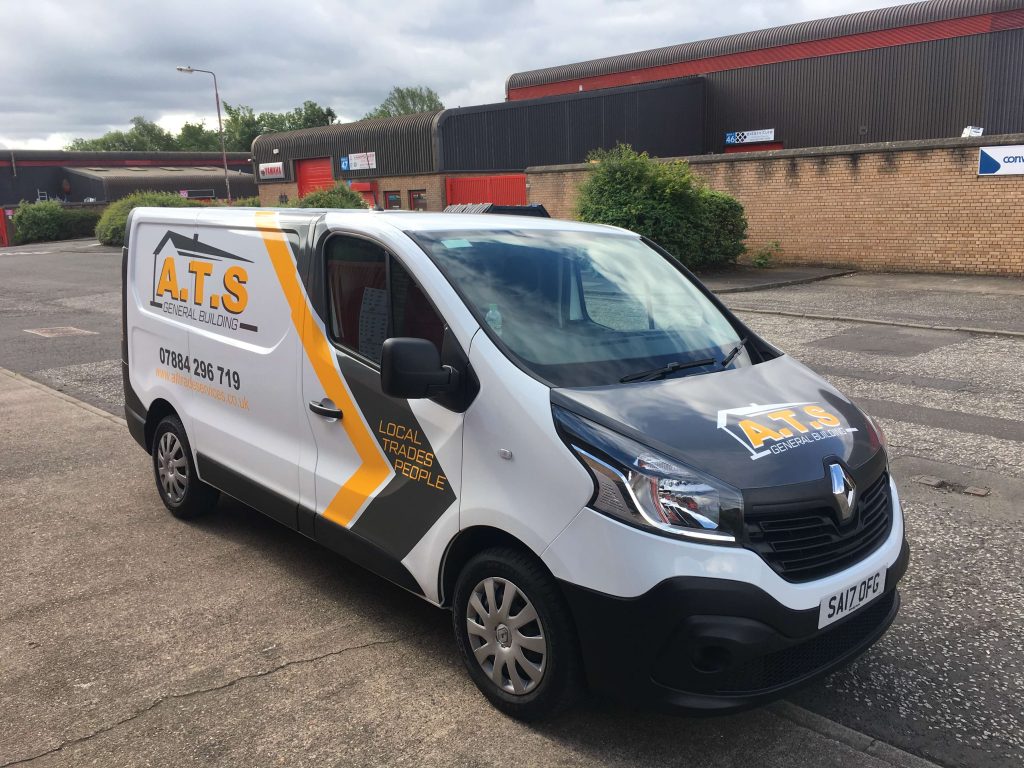 Benefits Of

Commercial Fleet Graphics & Wrapping
There are many reasons why businesses and organisations with one or more vehicles should consider commercial fleet graphics & wrapping.  It's integral to be consistent with your branding to ensure key marketing messages are conveyed.  For example, if your unique selling point is your price, it's important that it is conveyed across all vehicle wrappings so that messages are instilled within customers that you offer affordable pricing every time they see your vehicles and branding.
Further benefits of commercial fleet graphics & wrapping include:
Helps to grab the attention of customers easily.

Puts you in charge of your marketing costs.

Keeps branding messages friendly and concise.

Graphics help to protect your assets.

Spreads the word at a rapid rate.
Enquire About Fleet Graphics
All of our products can be completely customised to your requirements, whether it's matching brand colours or creating custom designs, messages, sizes or shapes.
Just ask!
Van, Car & Truck Graphics
Here at BannerKwik, we provide graphics and wrapping for all vans, trucks and cars.  Our experienced installation team are able to perform all installations in Glasgow and customers are more than welcome to request a quote from us to get a better idea on specific pricing and costs.  We're able to provide bespoke solutions to manage your fleet graphics from start to finish tailoring to your budget.
Contact Us Today
If you're looking to find out more about the process we go through or looking to find out more about costs, please get in touch with our professional team today.  Our team will be more than happy to guide you through all of our products and produce price lists on request.